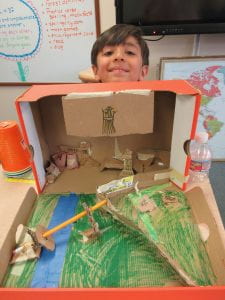 I am the colonial farmer.  
I use an ax to chop wood.  I use a hoe to get the ground ready for crops.  I use a wheelbarrow to carry crops and weeds.
I harvest milk, eggs, fruit, vegetables, leather, and wool to trade.  I use a water mill so we can have power.
We do not trade everything.  We keep some so we can survive.  We can't kill all the animals for food because we need them for more babies.